Do you know…? Of course, you know, nobody would have no idea about The Starry Night totally. Maybe someone has ignored that famous artist before, but after his tragic death. He getting known by the world. He is Vincent Van Gogh. One of the greatest post-impressionists' painters.  
The Starry Night is painted in June 1889. Van Gogh was in the hospital at that time, but he was allowed to paint in the ground-floor studio. He was surfing in illness, he lives with pain and darkness, but he expresses the happiness and beauty to the public through his pain. There won't be the second artist like him anymore.  
We got a lot of inspirations from him and his work. Our designer helps us to create these beautiful pieces. The Starry Night Jewelry composes the art and life, give us a deep impression and movement. It's time to take a look at The Starry Night Jewelry with me.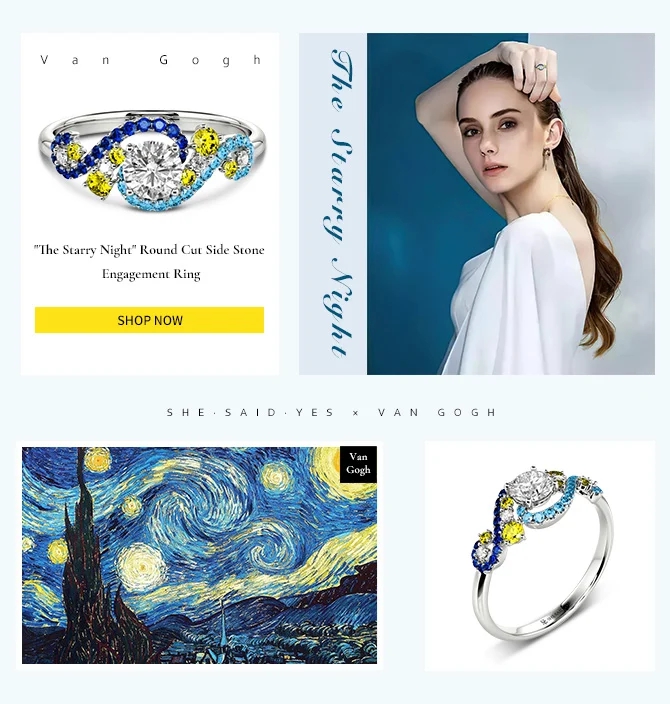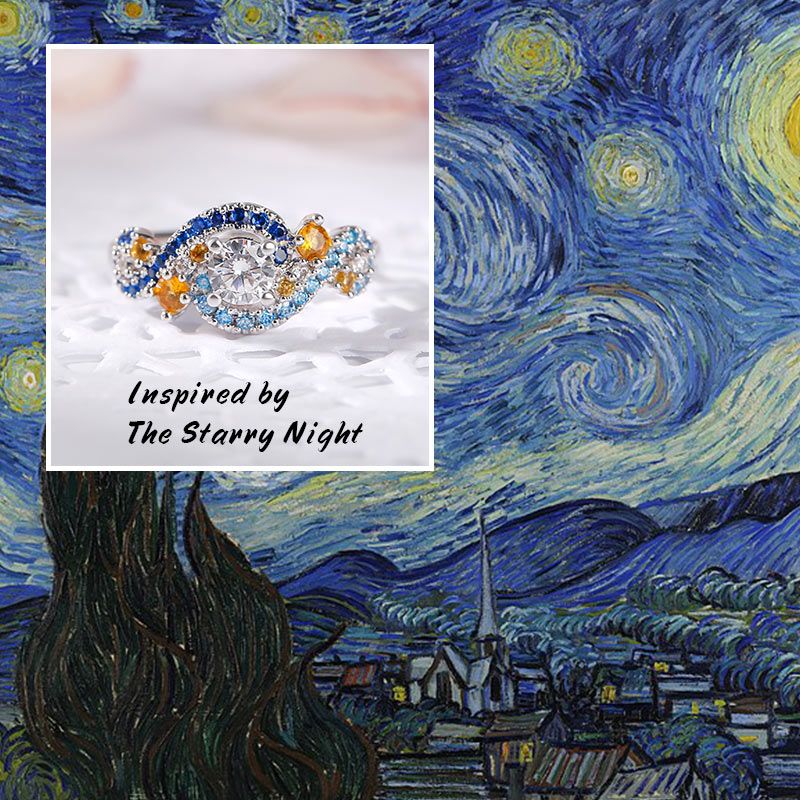 The Starry Night  Rings
The Starry Night Ring is matched with the rope pattern circle, the little starry night painting was rounded by 33 bling stones, gold color and white stone have a good effect on that print. No matter who wears this eye-catching ring. The guy will full of sense of art. Just like that person take a piece of art on the walk, I really love this.