In 2019, new jewelry trends are introduced for women. Some of them are revived from the late 80s and 90s. In recent fashion shows in Europe, many old jewelry styles come back to our fashion jewelry list once again. Different jewelry trends and designs are required in different fields of life like, for working women, for a housewife, etc. casual and fancy jewelry trends are different.
In recent trends, light jewelry and a piece of single jewelry are popular for women to wear, for example, you can take a necklace along with your dress or trendy pair of earrings, etc.
Let's talk about a few jewelry trends that are used nowadays.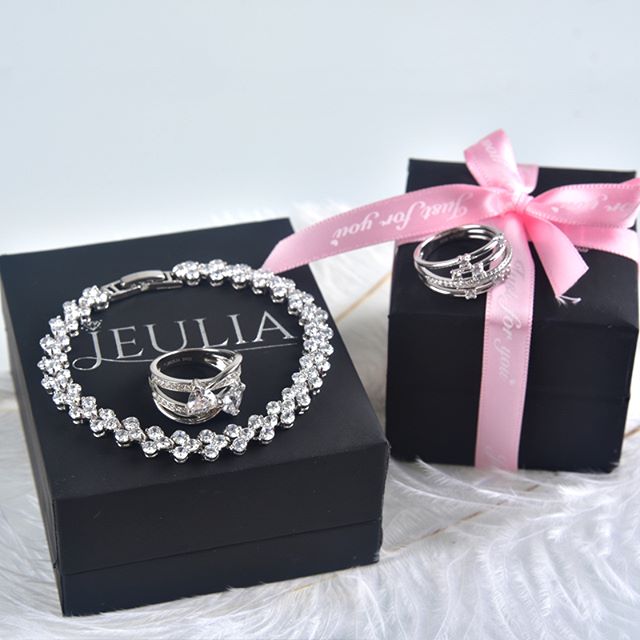 i.                    Chain-Link:
This style was popular in the 80s and considered as the best design ever. In 2019, for a fresh feel, the embroidered forms and glam varnishes of off-white on pallets are appealing everyone. This jewelry will build a unique appearance of yours in any party.
ii.                 The open-Cuff:
Different brands launch their open-cuff piece for women. You can see the brand name in the middle and opening area of the necklace. This style is not worn casually and few communities dare to wear this piece. This jewel-piece is also in the trendy list of 2019.
iii.               Coins on Coins:
This necklace keeps being fashion in many past seasons. In 2019, it will match with extra pieces.  Coins of different sizes and colors are bunched on a chain. Silver and the golden combination appears in many jewelry styles in this season.

Lucky charms are often popular among young people. But what if, you wear a belt with all your favorite charms on it? In 2019, it was included in one of the recent trends of woman jewelry. The short frock with the charm-inflated belt is an amazing combination, or you can wear it with any skirts and jumpers.
3.     Crescent-Hoop Jewels:
Old-style hoops control the fashion trend period after period. Now a new trend is to use half-moon designs. The half-moon designs of earrings and necklaces always appear in the fashion show with models. The gold varnish of these earrings is also helpful in brightening its visibility.
4.     Logo Jewels:
Maybe one kind of trend is temporary because everybody forgets it soon. The brand name is in fashion now, as well as its logo. In the general public, People used to wear one alphabet or their name or even any single word, but now only logo and the brand name is worn everywhere.
We hope that the new season will bring new trends and styles. Jeulia jewelry has the latest and trendy jewelry available for you. Make sure to visit the website and buy the jewelry that suits your style.