In past time and even in this present age, jewelry has always been a part of human adornment. Most people wear jewelries enhance their beauty, while some others use it to satisfy their desire for lovely things and also to show off. Jewelries could be either fine or costume. They are quite economical and do not let go of one's preferences and fashion.
2019 just around the corner, whether women or men, as well as young or elder, have you prepared the sparkling jewelry for your party dresses? When it comes to jewelry, which is the No.1 in your heart? Diamond? Skull? Princess cut? Personalized Jewelry? Sterling silver? As the jewelry for your New Year party, reasonable price and good value for money should be a vital factor that you need to care about. If you want to send someone a New Year jewelry gifts, the first thing you need to think about is the style and design.

Compared with other jewelry, sterling silver is of good choice, not only is it affordable, but also looks not very cheap. You could choose it as New Year Jewelry for your any outfit. At the same time, they never go out of fashion and a lot of jewelers have been encouraged to create their own jewelries with sterling silver.
Of Course, New Year is also a good time to embody your love to family, friend, and lover. Jewelry gifts not only show your taste, but also make the accepter remember you at any time. There is no doubt that Luxurious goods will cost too much, even facing with bankrupt. So you need to do the class to explore it on the internet.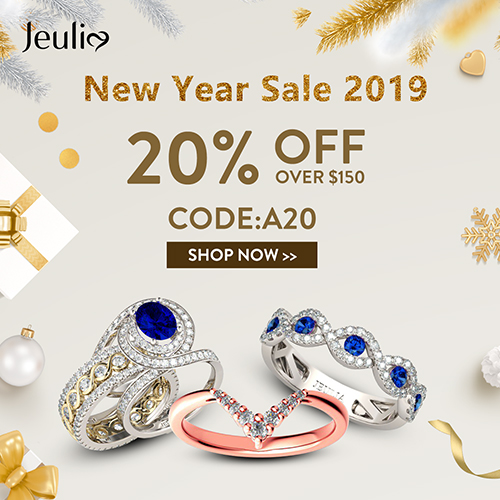 Earrings, bracelets, necklaces, and fashion rings are the better New Year jewelry gifts for you and your loved one. Maybe the stone is not the real diamond, but the trendy design and top quality materials will promote its glamour. For a proposal or anniversary gifs, you just want to give her the best. Moissanite jewelry could take on this vital duty, and help you save much. A gorgeously dazzling 14k or 18k ring on your partner's finger will look astonishing and impressive as it beautifully and magnificently warps around her finger.
Happy New Year!