As you may know, our brand has various products of jewelry, engagement rings and wedding rings are the super star in our collection. However, today we are going to share some different jewelry pieces—3 wonderful jewelry pieces you would be like. Yes, this post is a recommendation of jewelry. If you still wondering what will be a nice option, maybe this article will give you some inspirations. Here is three jewelry pieces for your reference. 
The First Jewelry Piece that You Would be Like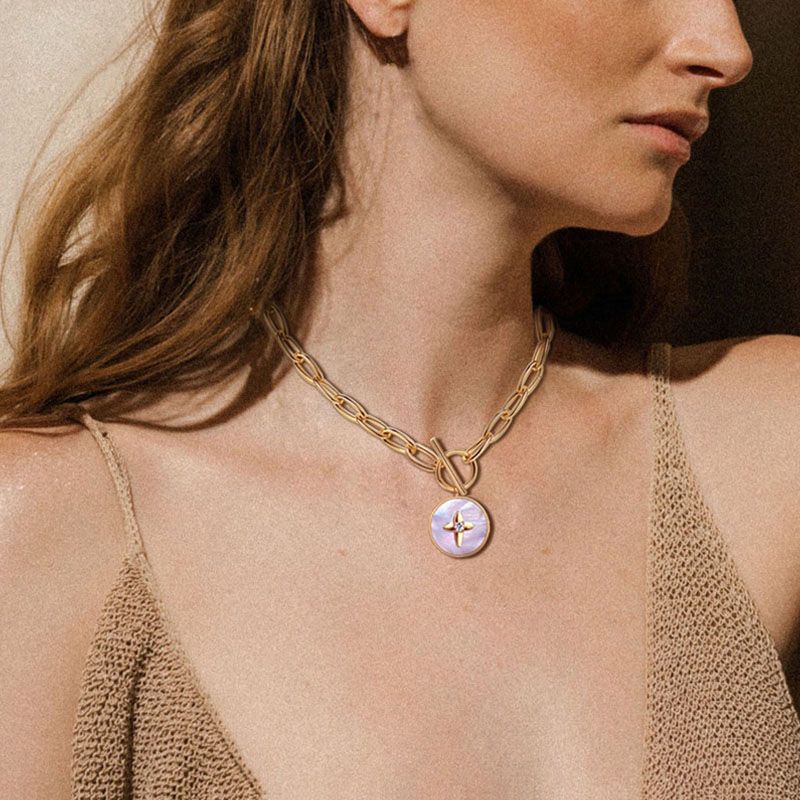 This is not like the normal necklace, its special interlock pattern makes your neck looks like thinner, the color is friendly to any complexion, the astral pattern adds some sense of design. The whole pendent carry pearlized shine. Most importantly, the price is so nicely for jewelry lovers. Take the chance, own it!