At the beginning of 2020, Jeulia Launched new design rings and all of them got good comments from our customers. Compared with the foretime, we added some new elements into this design. All white sapphire stones are replaced with colorful stones, and it is not onefold color, but multi-color. You can feel the visual shock of the colors colliding. Try to think of the effect of wearing it, no one could neglect its being. From the whole design, we are free from the philosophy of inherent design, and insert new design ideas into them. As it turns out, they will be the top sellers on jeulia store, even the entire jewelry session.
Maybe you could not trust our one-side story, Here are the reviews from our customers, we promise that we never modify the reviews.
Jeulia Classic Round Cut Sterling Silver Women's Band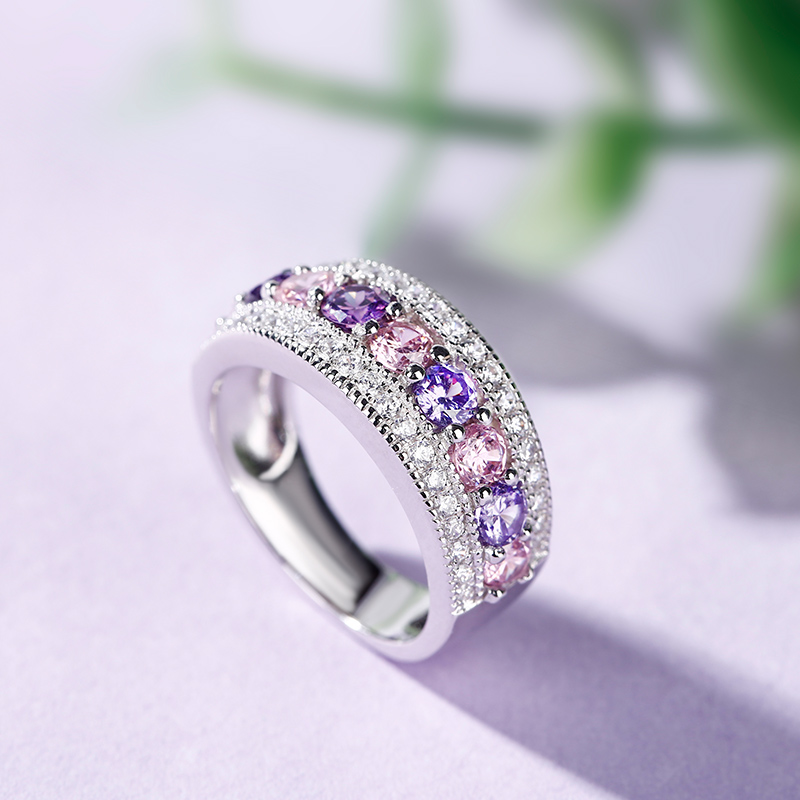 Reviews:
Absolutely in love with my ring! It's beautiful it's USA size 4 and fits ever so comfortably on my right hand ring finger!!! Will definitely be ordering more items from your shop! So in love thank you so much!!!
More beautiful then expected, fits perfectly and is gorgeous. Arrive earlier then expected, extremely happy!
Absolutely beautiful, ordered it in a size 7.5 for my beloved mom as a gift, the size was correct and she was in love with it so much.
Jeulia "One of a Kind" Emerald Cut Sterling Silver Watermelon Ring