Your presence in this article is showing that you are looking for a wedding dress appointment with depression. If you had a horrible experience regarding the wedding dress, then it's time to know about the major types of wedding dresses, which will suit for this occasion.
There is no reason to ignore the fact that you can get the endless style and design of dress these days, which you can alter as per your requirement and need.
Each of the dresses you select can provide you an exceptional and unique presence among others. However, it all depends upon your body type, which allows you to wear the wedding dress that will look beautiful on you.
So without any further ado, let's start talking about these wedding dresses in the below section that suits different body types.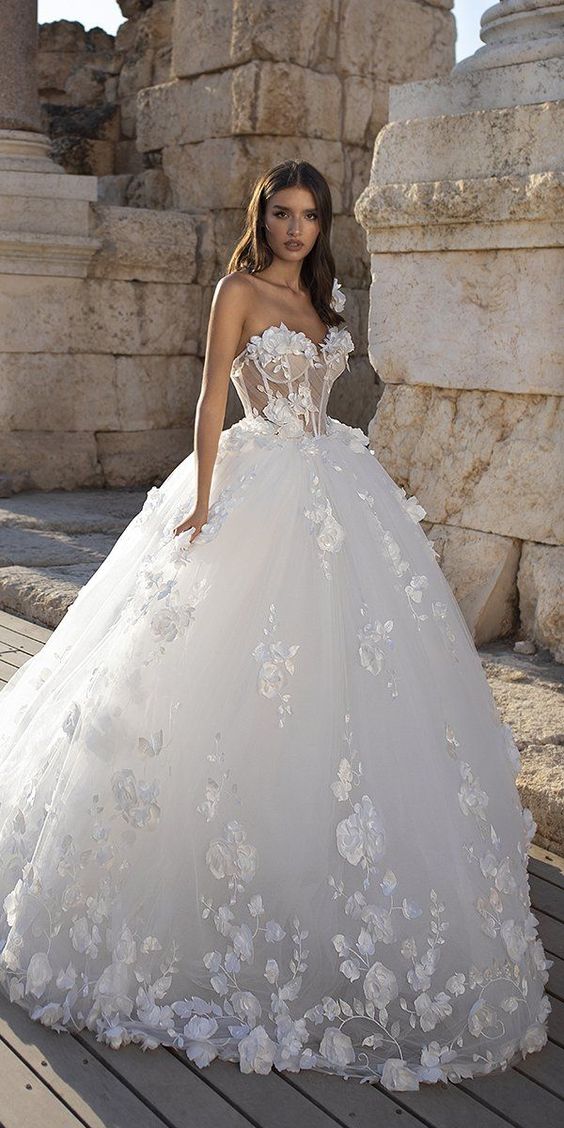 Tall Bride:
If you are taller, then there is no ideal dress other than a Ballgown, which will look super and attractive to you. It would be overwhelming for the shorter bridal to wear the ball gown, but the taller brides can go for it with confidence.
The ball gown is also ideal for you when you are taller, plus you have wider hips. It will allow you to hide your lower body shapes as well.
It's better to select a beautiful pair of heels with the ball gown as full wedding attire. However, you can also prefer flat shoes. It all depends upon the rules you have set for the wedding day attire.