The World Cup is still going on, and many people are actively following the game. If you are not that interested in football, at least your gentlemen are very interested in it, your boyfriend, your husband, or even your dad, their emotions will be brightened by the world cup game. I noticed that the sensitivity is not only in the emotions of the audience. A lot of people are also very concerned about it. Today, I will show you some jewelry about the current hot event World Cup. These designs are unique, no matter if it's a ring or a necklace, the recipient of these gifts is sure to cheer.

Some Necklace Designs About the World Cup
Firstly, here are some of my favorite world cup necklaces, and I would like to say a few reasons why I like them. For one thing, I have a good impression of this kind of necklace with a dynamic design. It gives people a very delicate feeling, with a sense of design in it, and the dangling style will show people a vivid beauty when worn on the neck. For another, because it is a silver necklace, it is not too burdensome for me, and it is very light. The color matching on it gives me a bright feeling. These World Cup necklaces may impress you now,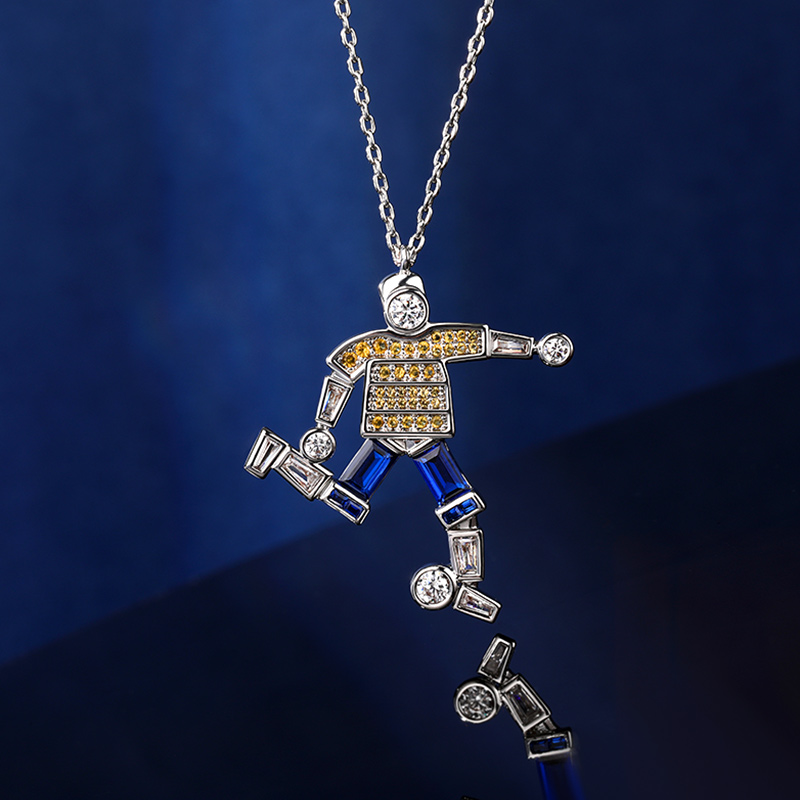 Football  Ring Designs
When it comes to rings, it is no longer our impression from a long time ago. It's not that when it comes to rings, you think of marriage or couples. More and more people are willing to buy themselves a ring, or more than one. The price is affordable, we can choose the style we like, and it is more of an attitude to express ourselves. This attitude may be an attitude toward life or an attitude toward things.
Just like the football ring I bought for my boyfriend. It seems to be a kind of sportsmanship, and there is also a kind of judgment in it. For example, when I bought a Brazilian team ring, I was expressing in my heart that I support the Brazilian team and my boyfriend likes this ring very much, not only because of my choice but more because of my connection with him.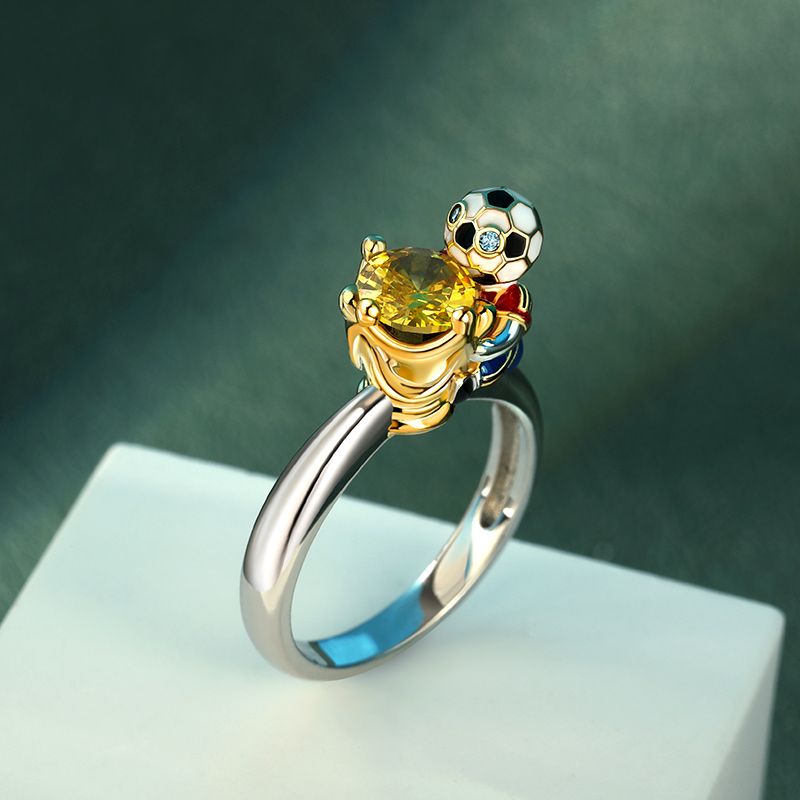 Another Thought on World Cup Rings
The World Cup is held every four years. Now, I want to say something personal. This thing is like this buying this forehead ring for my boyfriend also has a good wish in it. This ring will be a testimony. Our beautiful memory seemed to be lived in the ring during the World Cup in Qatar. In other words, I wish for the success of the World Cup but also hope that this ring will always be with us, just like sportsmanship never gives up. I hope that in the next World Cup, I will still be the one who could watch the football match with him.
Hence, gentlemen, I've shared this brilliant idea with you, and my boyfriend and I both found it very romantic when we described it, and I think your significant other will too. If you have plans to buy it, it is better to arrange it in time.