When it comes to blue, what is it in your mind? It is the color of the sky and the sea for many people. Now you could wear it on your finger, blue sapphire jewelry is the newest darling for many fashion ladies. From the appearance, blue sapphire jewelry could attract all eyes easily; From the style, blue sapphire jewelry is enough to promote your temperament. It is not as mysterious as purple sapphire jewelry, compared with purple sapphire jewelry, nobility and generosity is its advantage.
Today we will bring the best-selling jeulia blue sapphire jewelry and their reviews from our customers
Two Tone Oval Cut Sterling Silver Ring
jeulia #1 blue sapphire rings, it is suitable for proposal, engagement, cocktail party, evening party and so on.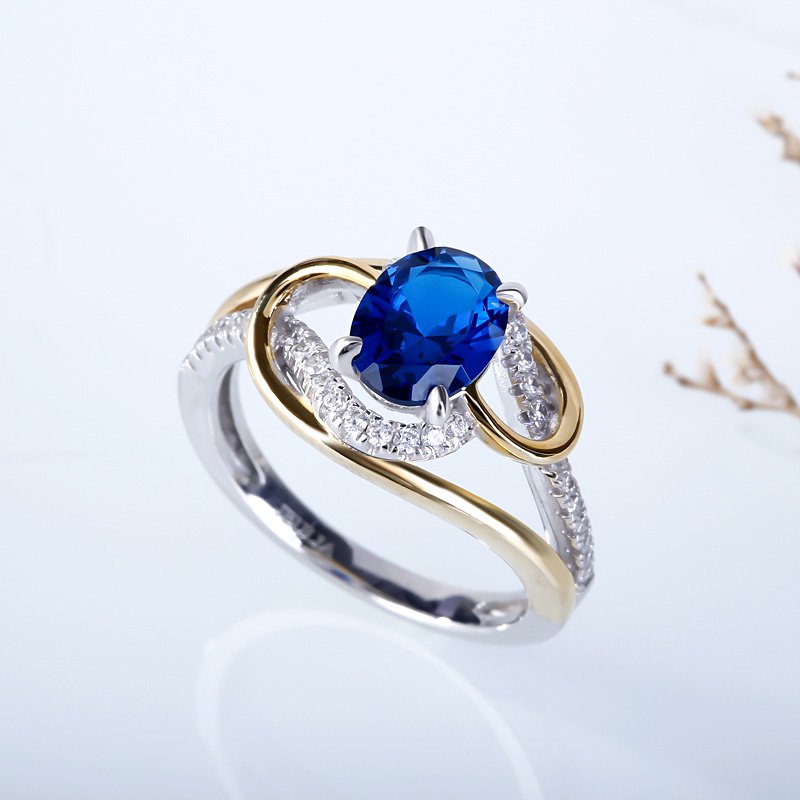 reviews: My husband bought this for me for our Anniversary. So pretty!!! Many compliments. Very proud to wear it and show it off.
reviews: I give this sapphire ring 5 stars. Not only is it beautiful but the quality is amazing. I was even impressed with the packaging. This is my first purchase with the Jeulia Company. If you want beautiful quality jewelry this is the place you're looking for!
Wide Oval Cut Sterling Silver Ring Set
jeulia #2 blue sapphire rings. I love this one very much, it is the best ring sets for wedding and anniversary. Compared with the former, this one owns the vivid color matching. Not all people could hold it easily!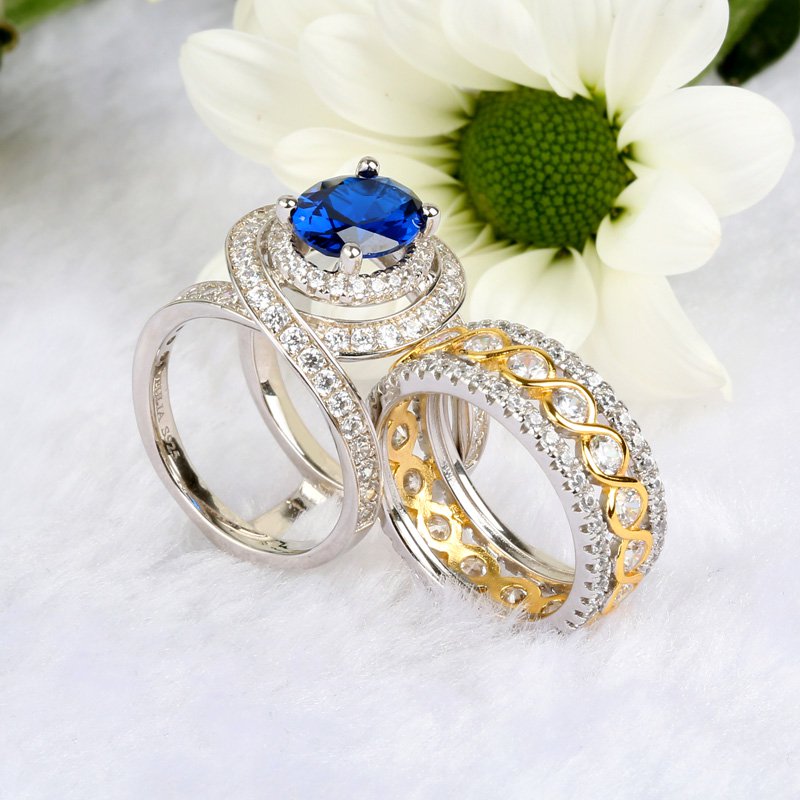 reviews: Omg I love this ring the funny thing is that my fiancé and I were in separate houses looking at rings one night and amazingly enough we both choose the exact same ring the exact same night now that is being NSYNC with someone even your soulmate
reviews: I have bought several rings from a Jeulia. I am so pleased with their quality and craftsmanship. This ring I call my "magic ring" to my granddaughter. She's just so fascinated that there is a hidden band inside. I wore it during our UK trip in August and got so many compliments I was so surprised and pleased to recommend the site to those who asked.
Halo Round Cut Sterling Silver Necklace
we have to admit that this necklace could match with you any dresses in your wardrobe. gorgeous details and extraordinary design!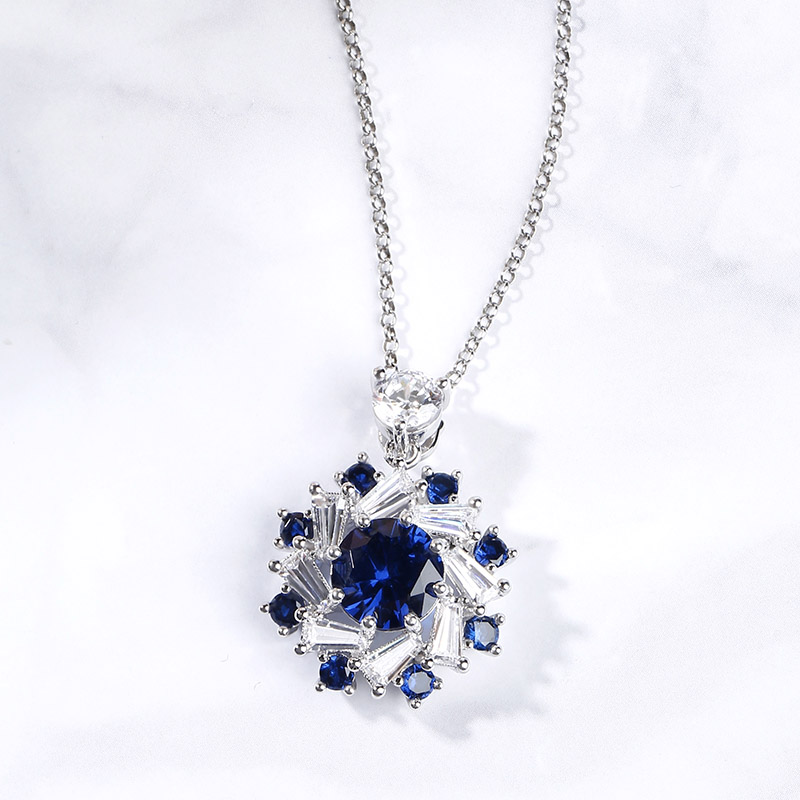 reviews: I just received my necklace and it is everything that I could have expected! I love the way it sits and the quality is great. Thank you so much!
reviews: I ordered 4 necklaces. They turned out perfect for our home party presents this year. My family will love them & glad they're so reasonably priced for great quality!
Halo Round Cut Sterling Silver Stud Earrings
Double halo style could enlarge the appearance from view. What's more, your ear no need to bear too much weight!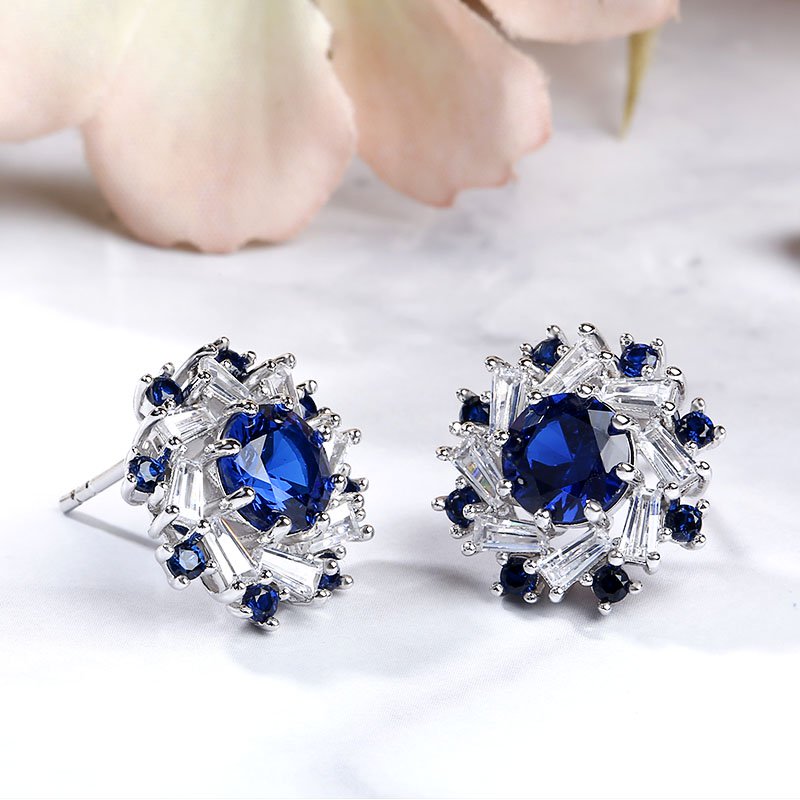 reviews: Absolutely gorgeous! No words can describe how beautiful these earrings are in person, they are really sparkle. Highly recommend!
reviews: I love collecting earrings. When I saw these earrings, i was completely out of control at that moment. They were so beautiful and i bought them immediately. Love Jeulia!