Summer weddings are all about making most out of your event in the outdoor places with sleek and modern dresses. You can select venues that are romantic and cost-effective like beaches, lawns, and landscapes. You no need to carry heavy dresses to keep yourself from cold as backless tops, sleeveless gowns, and short frocks would look classic without a doubt. All with this, you get to find unlimited options to decorate wedding places. Here are top Wedding Theme Ideas for Summer Wedding Season to help you design your big day in the best possible way: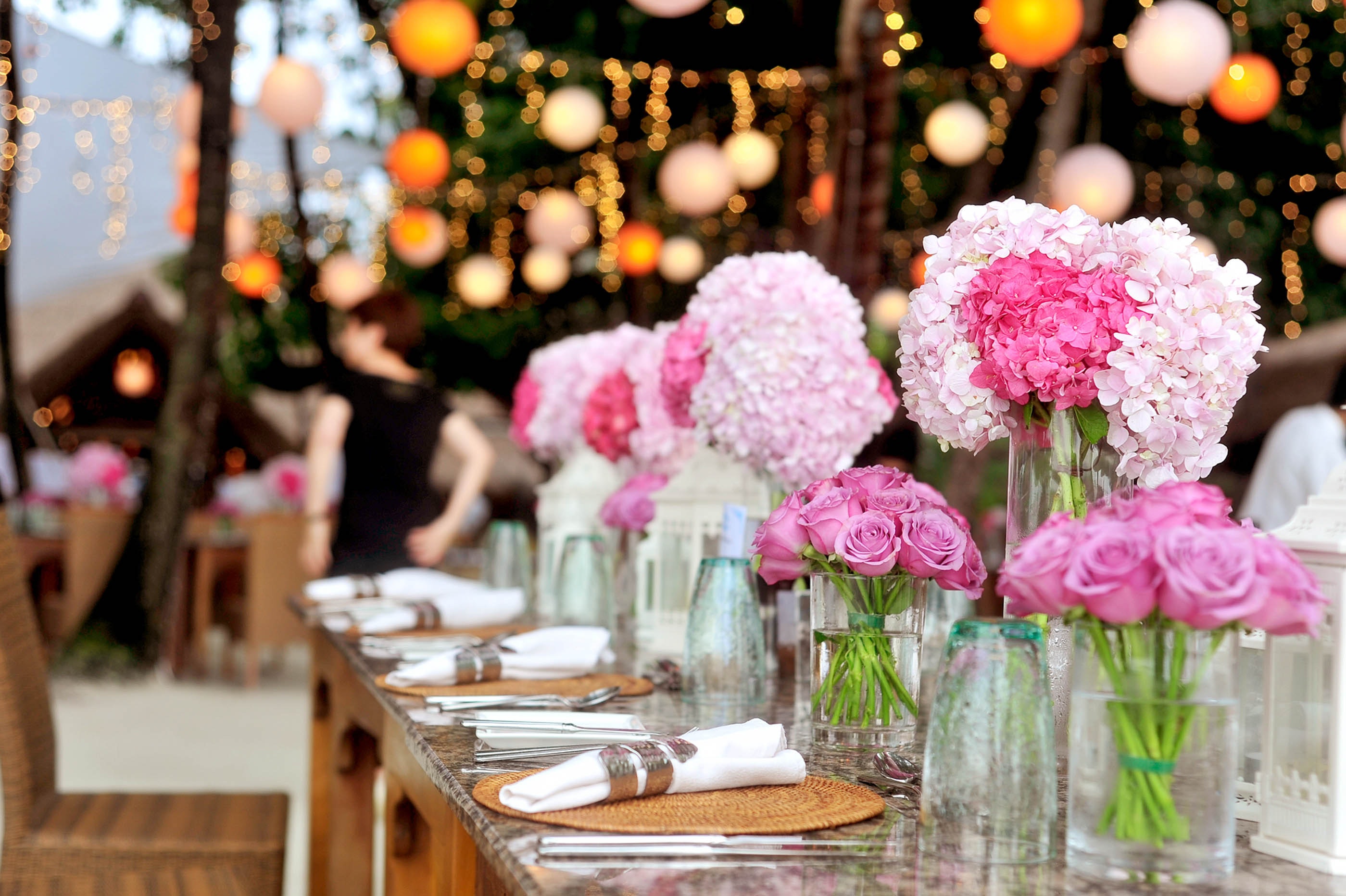 1. Romantic Theme at Terrace:
Open places and cool breeze of the evening makes everything looking romantic. For a romantic terrace theme, you no need to spend too much. All you need is to book the top floor of any building and ask your wedding planner to light the place up with candles and lights. If you don't want to hire a planner, you can do the lighting by yourself. Make hearts with candles for the deck where you and your bride would take the oath to remain with each other till death. Add bar on the terrace with some food stalls and a dome-like door for the photo booth and make your big day really special.
2. 4 PM Floral Wedding Theme Outdoor:
In summers, flowers blossom everywhere so take their advantage and use them in your wedding theme. Real flowers are hard to find in winter. Select the time of sunset for your wedding oath to make it look dreamy. Wear jewelry and accessories that are made of real flowers like headbands and anklets or wrist bands etc. You can choose a terrace or a beach as a wedding theme so as to look at the sunset clearly.
3. The "First Time We Met" Theme for All Seasons:
This is the most special theme and surely going to make your big day a real fascination. It is not just a different theme but will be a memorable one as well. All you have to do is, leave the rest of the designing and decoration of the venue for your family and friends and wear same clothes and appearance that you had when you first time met with her. If you are a lucky high school couple, your uniform for the school is going to be your wedding dress at the time of taking the oath. If you had met her in a café, make your wedding look like a date in café, keep it dim indoor to show romance in the air.