It is our most welcome bridal sets. popular design & tridimensional stone cut & stunning workmanship is the reason why all customers love it. Let's see the customers' reviews about Jeulia Two Tone Diagonal Marquise Cut Sterling Silver Bridal Ring Sets
Jeulia official image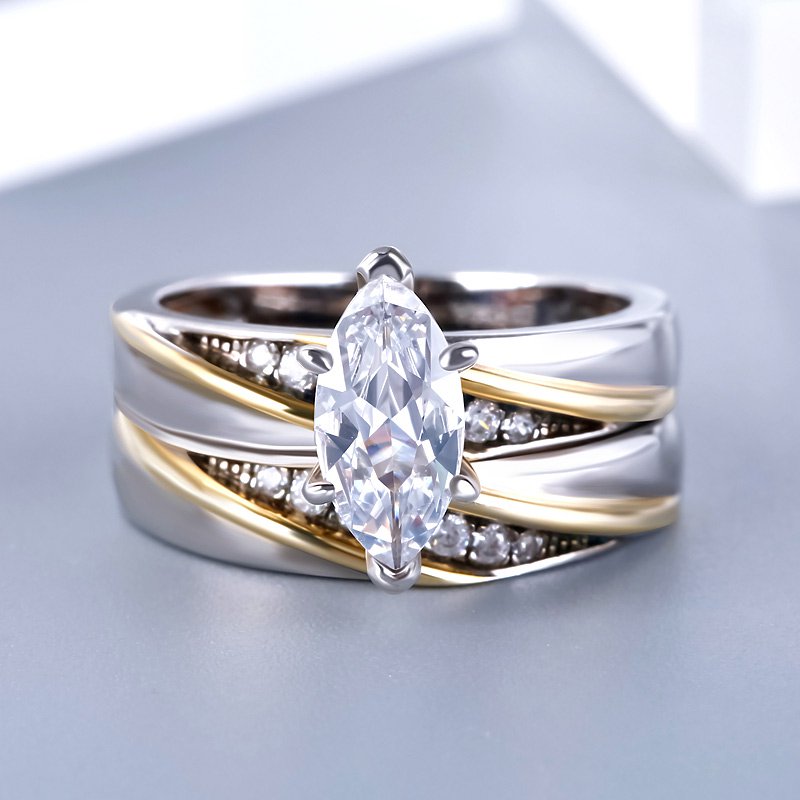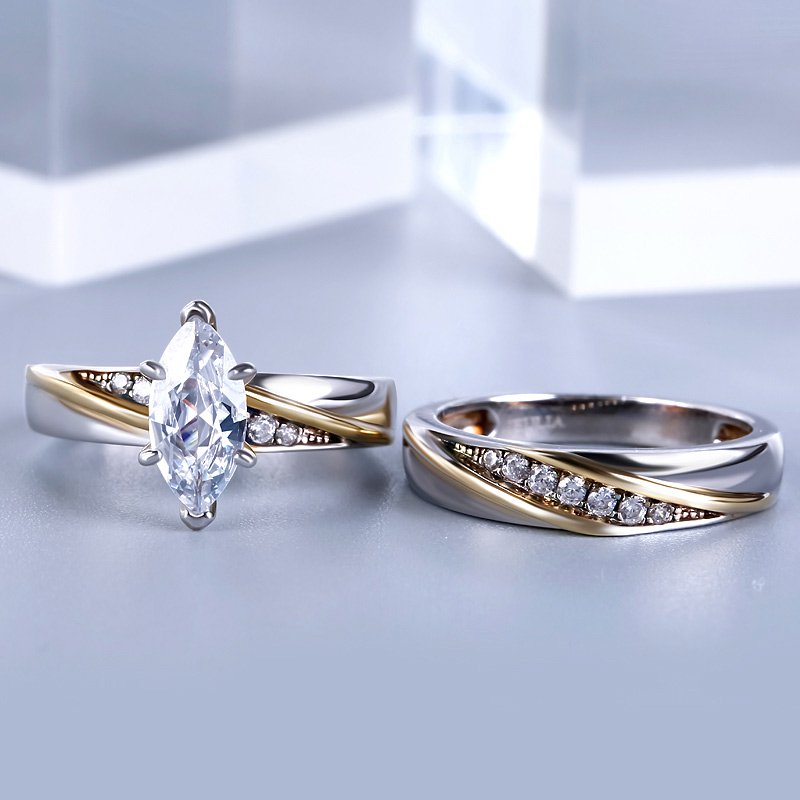 What is the customer's description?
Customers' reviews & pictures
It was more beautiful than expected, I'm very satisfied with the memories this piece will represent and the communication with the seller is fantastic. It shipped on time. Thank you for the service.
This ring is very well made. Once I discovered jeulia jewelry, I knew that this is the jeweler I wanted my forever ring made by. Their designs are simply amazing! Highly recommend this company!!! The customer service is really impressive as well. The ring came 5 days before I thought it would. Thank you jeulia jewelry for making my dream ring!!!
The ring is absolutely beautiful and fits perfectly I love it! The colors looked even better in person and the shipping was so fast to get here! This ring was worth every penny I paid for it! Would do business again and recommend to a friend!
Absolutely amazing ring. My fiancee loves the ring and has received tons of compliments from all of her friends, family, and coworkers. She even gets stopped regularly on our daily outings by someone admiring her ring.