The engagement ring is mostly considered to be the best gift a man would give to his bride-to-be. However, many girls may think that their rings are not shinning as they thought. As a professional jeweler, Jeulia jewelry has years of experience with rings and will give you 5 tips to make your engagement ring shine.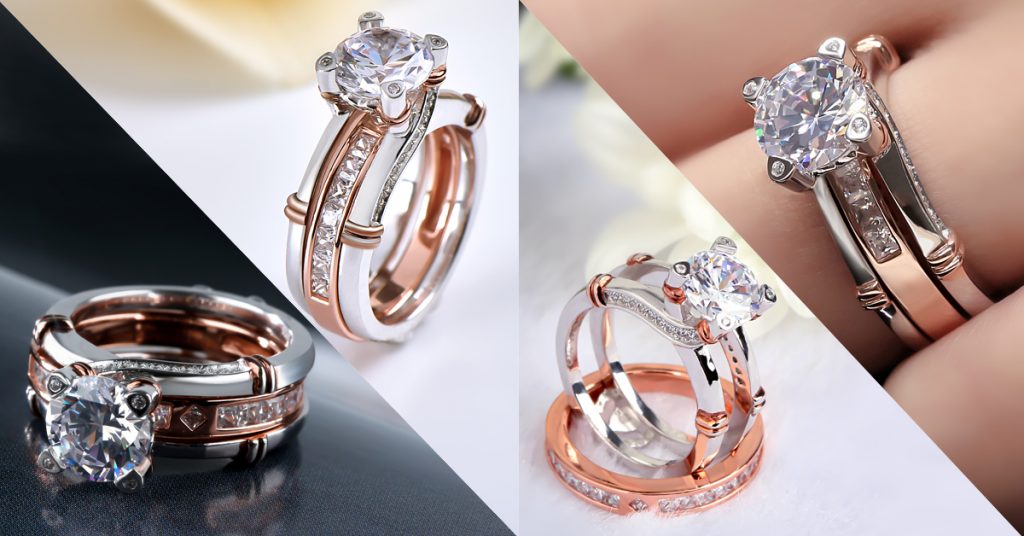 Pick a ring with a gem that is not white
Engagement rings with white gem are always preferred, yet it actually will look better if you choose a ring with a non-white gem. Darker colors will be more easy to pop out and absorb other people's attention.
Simpler means more shining
Plain design, less decoration and clean lines will highlight the gem on the ring while giving the engagement ring an elegant and modern style. Maybe you can refer to the solitaire engagement rings, no matter what color the gem is, all they have the superior effect.
Rings with small side stones
An old saying goes: There is no absolute, only relative in the world. The same sentence could be used to describe the size of gems. If you are not satisfied with the size of the gem on your engagement ring, try to consider the side stones rings.
Halo rings are always more bling
Gems with Halo appear more attractive and shining than others. For example, the central stone of Halo White Sapphire Ring is in the same size with Princess Cut White Sapphire Ring; yet it is obvious that the former looks more gorgeous and sparkling than the latter.
The fact is, no matter what kind of ring you wear, all need to be cleaned every once in a while. A ring, like White Sapphire Ring, will be always stunning, but it will surely be much more impressive once been properly cleaned.