The holiday is coming and with them a question "what to give this Christmas?" Well, the answer to that question is very simple: Jeulia, your best Christmas gifts!
There is no better way to express your affection for someone than them, jewelry for being delicate and valuable objects helps to demonstrate how special a person is.
If the exchange of gifts is between the families, it is very likely that you have to give your grandmother or your aunts, earrings and necklace sets are ideal. Usually the most traditional of pearls or stones are the ones that please, besides, those with crystals also usually enchant even the less traditional people.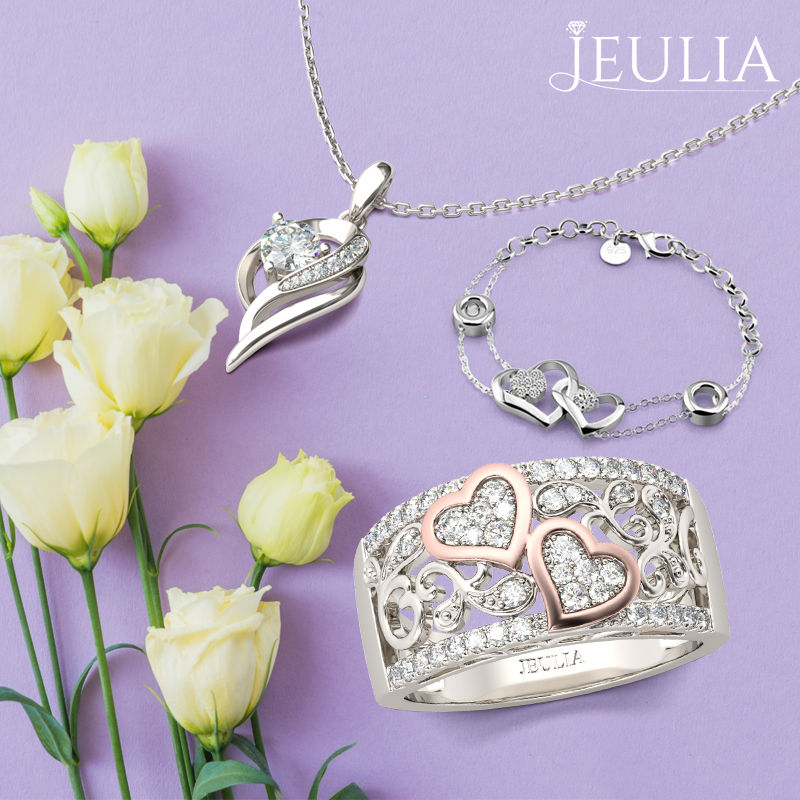 In addition to the beautiful semi jewels which are the best gifts for any kind of person. For example, the scapulars are excellent as they are simple and delicate if you are giving your husband or father. If you are going to give a friend gifts and he is more stylish, Jeulia offers the most beautiful bracelets in silver.
Now if you are to give a woman, Jeulia's line of earrings, rings, and bracelets are beautiful and charming. If it is a woman who has life shakes, the bracelets are the perfect gift as they are dedicated. If it is a calm woman and the delicate earrings which have an articulated base with silver and or rose gold-tone will be a good choice.
Some come with several different types of pendants, and others come with applications of colored stones, others in the form of bracelets. In short, these are the most versatile accessories with a plethora of models.
Except for these accessories above, we can't forget the necklaces that are traditional can please both men and women depending on the model as well. Among the most requested for Christmas gifts are: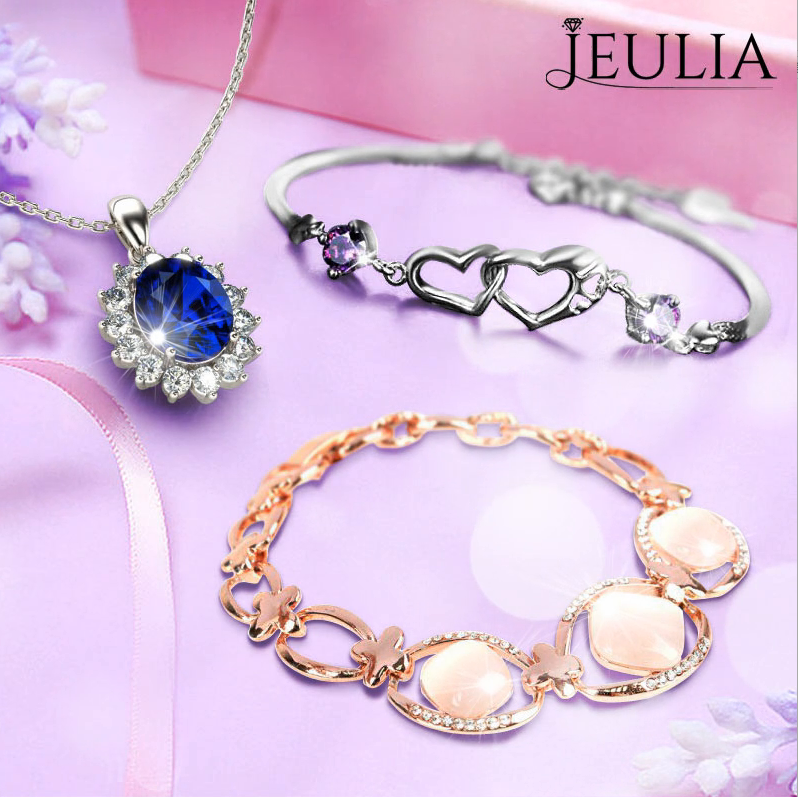 Elegant necklaces: Longer, necklaces are gift ideas for women who wear shocking accessories and like jewels that make the difference in the look. You can still opt for pendant versions featured or with more delicate details depending on the style of your loved one.
Delicate Bracelets: If one likes to wear bracelets, one can fall in love with any of these three: pearls for the more classic, light silver for the most basic and black rhodium with zirconia for the modern ones, who like bolder details no look.
Modern earrings: If your idea is to gift with earrings, look how wonderful the ones that just arrived here. It has all styles: pendant, floral and a super romantic, with the red heart full of zirconia on the edge. Difficult to not love, isn't it?
The rings also usually please a lot, prices may vary according to model and material used, they are the symbol of bond and love, can represent different types of union. They never go out of style and usually combine with any looks. It has for all tastes and styles.
Faced with all that there is no doubt, jewelry is the best Christmas gifts for loved ones.
More sharing, please follow jeuliablog!