From Dec to Feb, it is called "wedding season". If you don't know how to select wedding accessories for your best friend's big day, Jeuliablog will give you some suggestion.
Different weddings have all types of dresscodes, themes or even footwear requirements, but wedding accessories wearing should always keep the same rule – don't overdo it! The bride and groom is the center on the big day, so there's no need to overdress or over-glitz, but that doesn't mean you can't pull together a beautifully accessorized outfit.
Try to stick to one statement piece, whether that's a bold necklace, bracelet or pair of earrings. It's a formal and grand occasion, so don't be afraid to wear some shinning sapphires or eye-catching tassels, but one piece of outstanding jewelry will be enough to complete your outfit, without weighing you down.
If you want to wear a matching set of jewelry, complete with a bracelet, earrings or necklace, then go for delicate pieces. It's easier to accessorize a set of jewelry when the pieces are sleek and simple. Stick with all silver, and don't clash your pieces with too many gemstones or colors.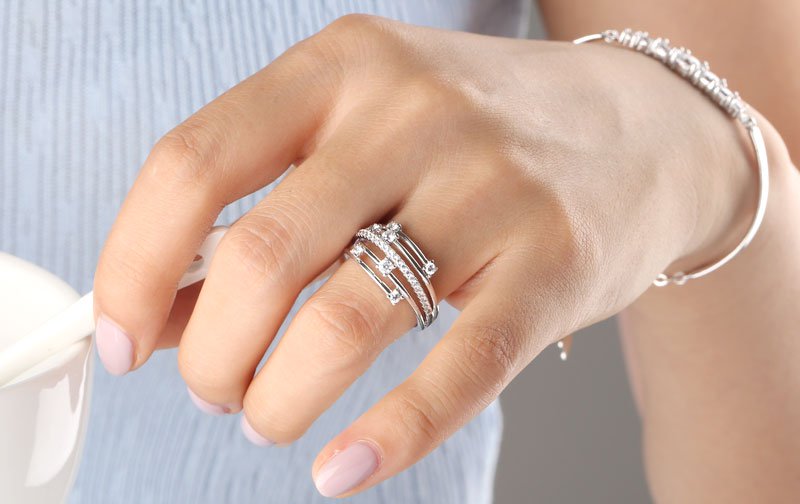 After picking the necklaces, bracelets, and earrings, if you want to wear a ring on your hand, please don't wear too luxury piece. In the process of a wedding, there is a major step, which is exchanging wedding ring. Don't attract too much eye-light on your ring, simple will be the best.